Best Local Lean Six Sigma Experts of Roanoke, VA

Why are companies and organizations in Roanoke investing in a methodology such as Lean Six Sigma? Because of the results, they are able to obtain. Unlike other process improvement methodologies, Lean 6 Sigma can be implemented in any company regardless of its size and type, making it a favorite already among all industries. But what truly attracts people to invest in it and integrate the principles along with using the tools is the focus it has to achieve process improvement:
Reduce waste.

Eliminate variations.

Focus on the customer and his/her requirements.

Find problems, root causes, and solve them.

Seek for continual improvement.
Other methodologies of the same category would usually focus on one of the previous objectives alone instead of including several ones. The fact of having more things to handle is not what makes Six Sigma better overall but rather how it makes the company focus on what they truly need.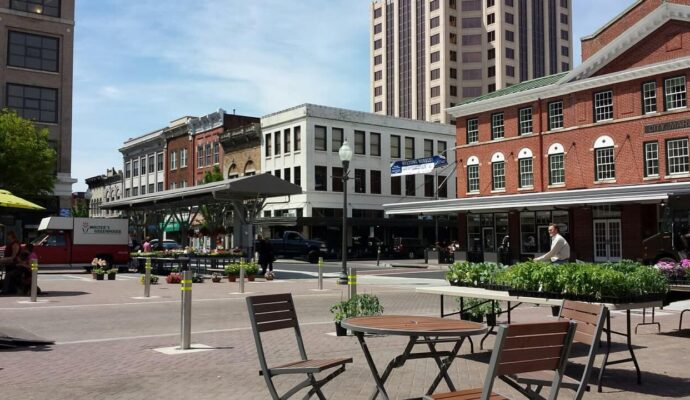 To make it simple, you might be a business trying to improve processes, but you also have to deal with problems and needs that focus on other areas, like your general performance and customers. Six Sigma allows you to handle all that if you use the right tools for it and have well-trained experts. Our role at Lean Six Sigma Experts of Virginia is to provide you with solutions and services around the methodology but also to:
Help you determine if you need Six Sigma or not—either if you are a company or an individual interested in it.

Provide guidance and advice in case you are having problems.

Guarantee you are making the right decisions.
Therefore, besides the main services we have that focus on implementation, training, and certification, you can expect our experts to be there in your right hands when needed even if you do not need service in specific.
Can You Use Lean Six Sigma?
If you are a company trying to improve processes or your performance, there is no reason for you to not be able to use it. As we previously mentioned, one of the benefits of choosing 6 Sigma is that you can use it in any company. Therefore, the question you should be asking yourself is: do you need it? Not all businesses use the methodology even when it is quite popular since they have to determine their best interests and if they are using another one, it can be too expensive to change or add it to the current methods.
However, when it comes to needing it in terms of being the right option or not, we are confident you do and this applies to both companies and individuals. The benefits for businesses are clear but for individuals, it is a matter of improving skills, developing new ones, and acquiring valuable knowledge to work with LSS or in specific job positions. Be it for commercial purposes or personal ones, you can "use" it according to your needs and here at Lean Six Sigma Experts of Virginia, we will help you to make it happen.
There are so many areas or regions where we offer these services with most of them being cities.
However, if you need any of these services, you need to contact us. The list below comprises the areas where we offer these services.