Best Local Lean Six Sigma Experts of Richmond, VA

Being able to work with Lean Six Sigma as a professional in Richmond will require dedication and time since getting trained and certified are not only the key but also necessary. Most people in the city consider learning how to implement the methodology not only to work with companies in offering implementation services or solutions but also as a personal growth since LSS allows them to:
Have more work opportunities.

Develop valuable skills in problem-solving, leadership, and decision-making.

Learn data collecting, teamwork, and much more.

Have a better salary.

Be valuable for any industry.

Gain hands-on experience in quality management.

Add value to the curriculum even without having experience—or not too much.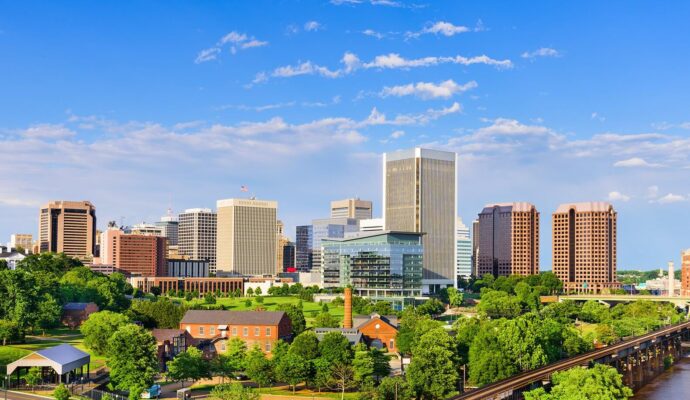 Extra benefits from Lean Six Sigma are possible depending on the type of training a person gets since the methodology is divided into different levels or better known as belts. There are over 4 different belts, but the ones you will usually hear or read about are the yellow, green, black, and master black belts. With this in mind, you need to find a company or trainers that are able to offer you several LSS courses and options so you can choose the one that suits your needs and goals the most.
Our role at Lean Six Sigma Experts of Virginia is to be the company that provides you all the solutions, especially when it comes to LSS training in the most important and relevant belts. We work with yellow, green, and black since they are the main ones in the methodology and when anyone asks us which one is the best, what we can give them and you, is a recommendation of the best option according to some objectives:
The yellow belt is perfect for those who want to fulfill small roles, add some value to their curriculums, and learn the basics about Six Sigma.

Green belt entails more involvement in projects, leadership roles, and allows the person to start and manage strategies.

A black belt is aimed at those with interest in leadership roles such as supervisors, mentor, coach, leader, and more, and must have a full understanding of the methodology which is the goal of the training while also developing great decision-making skills.
Is Lean Six Sigma Training Enough to Start Working?
---
Although the most crucial part is to get trained so you are able to acquire the necessary knowledge and develop the required skills, getting trained is one of the steps, not the only one. Individuals that want to work with Sigma must get certified in one of the belts in the methodology after LSS training has been completed. In our case, we are able to issue the certification once you:
Complete one of the belt training options.

Take an exam in the corresponding belt and must pass it to get certified.
At Lean Six Sigma Experts of Virginia, we are able to issue certifications thanks to the requirements we have met along the way and we can assure you they are well-known in the city but also state and come without an expiration date. If interested in these services for your workers or maybe yourself, make sure to contact us right away and our experts will deliver what you expect no matter your location in Richmond.
There are so many areas or regions where we offer these services with most of them being cities.
However, if you need any of these services, you need to contact us. The list below comprises the areas where we offer these services.